The Changelog – May 2023
In the previous issue of the Changelog, I mentioned that May is my apathy month: a time when my motivation plummets, my mood darkens, and I become more introverted than usual.
Unfortunately, I was right. Over the past 30 days, I have felt myself slowly sliding to the bottom of my emotional pit. Moreover, my "preventive care trip" to Ferrara got canceled due to the extensive and destructive floods in the region, so I had no other option but to accept the sliding.
It's difficult to explain why I feel so bummed. There is not a single big thing, but rather a hundred small things. For instance, right now, I am writing these lines slouched on the bed because my lower back hurts from sitting on the kitchen table – the only place in the entire home where I can use a laptop, my entire source of work and income. Just thinking about that royally pisses me off.
I will not continue further. After all, this is not my personal venting space, and one of my core tenets is "Don't be overheard complaining. Not even to yourself" (and I have already severely violated it). I am just tired, you know?
But enough about me, though. Let's go to the meat. Let's recap this damn May.
Note
If you just want the ChangeLog as a newsletter, you can subscribe
here
.
Housekeeping
Micro Update
In February, I started experimenting with Microblog to have a section for more extemporary posts and updates. I must admit that it hasn't been going well. There is still too much friction, and I would rather avoid fragmenting the posts. I believe I would prefer to include these short and light posts in this blog as well.
To do that, though, I need to update this website's theme to allow shorter "fleeting" content. I don't know how, but I'll think about it.
New Articles
I started writing more on the blog (by reducing the amount of "task management" I do). Therefore, here are this month's new articles:
Reading
With 5 books on my read list and several new ones well underway, this has been a really active month for reading.
However, there's a catch: four out of the five books are "chapters" of the Blackwater series, an American gothic horror story by Michael McDowell published in 1989. The series, at least in Europe, became famous after being rediscovered in France in 2022 in a widely successful translation. The new edition is enriched by a marvelous cover art, and I'll be lying if I said that the cover didn't have an impact on me. I don't usually judge books by their covers, but a good cover makes them stand out when I am randomly browsing through library aisles.
Anyway, the series follows the story of the Caskey family, a moderately wealthy family in the town of Perdido, Alabama, from 1919 to 1958. The novels read, for the most part, like a period drama but with a supernatural twist: the presence of Elinor, a mysterious woman that popped out in a hotel room after the 1919 flood of the Perdido River.
The books are short and easy. They read in 3-4 days at most. For now, I read the first four books (The Flood, The Levee, The House, and The War), leaving the remaining two (The Fortune and Rain) for June.
I'll wait until the end of the series for a complete opinion. However, for now, I can say that they make for an interesting reading. There is something peculiar about the prose and the dialogues. Perhaps it is the Italian translation, but the prose feels "stiff" and "theatrical" (if this makes sense). Nonetheless, the story is fast-paced (there is a lot of "told and not shown") and captivating, and the books are short enough that you never feel the "I cannot wait for this book ends!" sensation. And that's a big pro.
As a side note, Michael McDowell, the author, is most famous for the screenplays of Beetlejuice and The Nightmare Before Christmas. I didn't initially make the connection with the name, and it was a pleasant discovery.
The last book of the month was the fourth episode of Star Trek: Vanguard, titled Open Secrets. This is another "transitory" installment that follows the energetic and adrenaline-pumping third book, Reap the Whirlwind. In contrast, Open Secrets slows the peace and focuses on building the plot for the future books. While it wasn't a chore, it felt like "something I had to do" to move forward in the series.
Watchlist
May has been a busy month for TV series. I started a bunch of new shows (e.g., Silo) and added way more to my watchlist. However, this month I also completed two shows.
Note
I watched the last episode of Ted Lasso on May 31st; too late for this article. So, even if it is, technically speaking, a "May show", I'll talk about it in June.
What We Do in the Shadows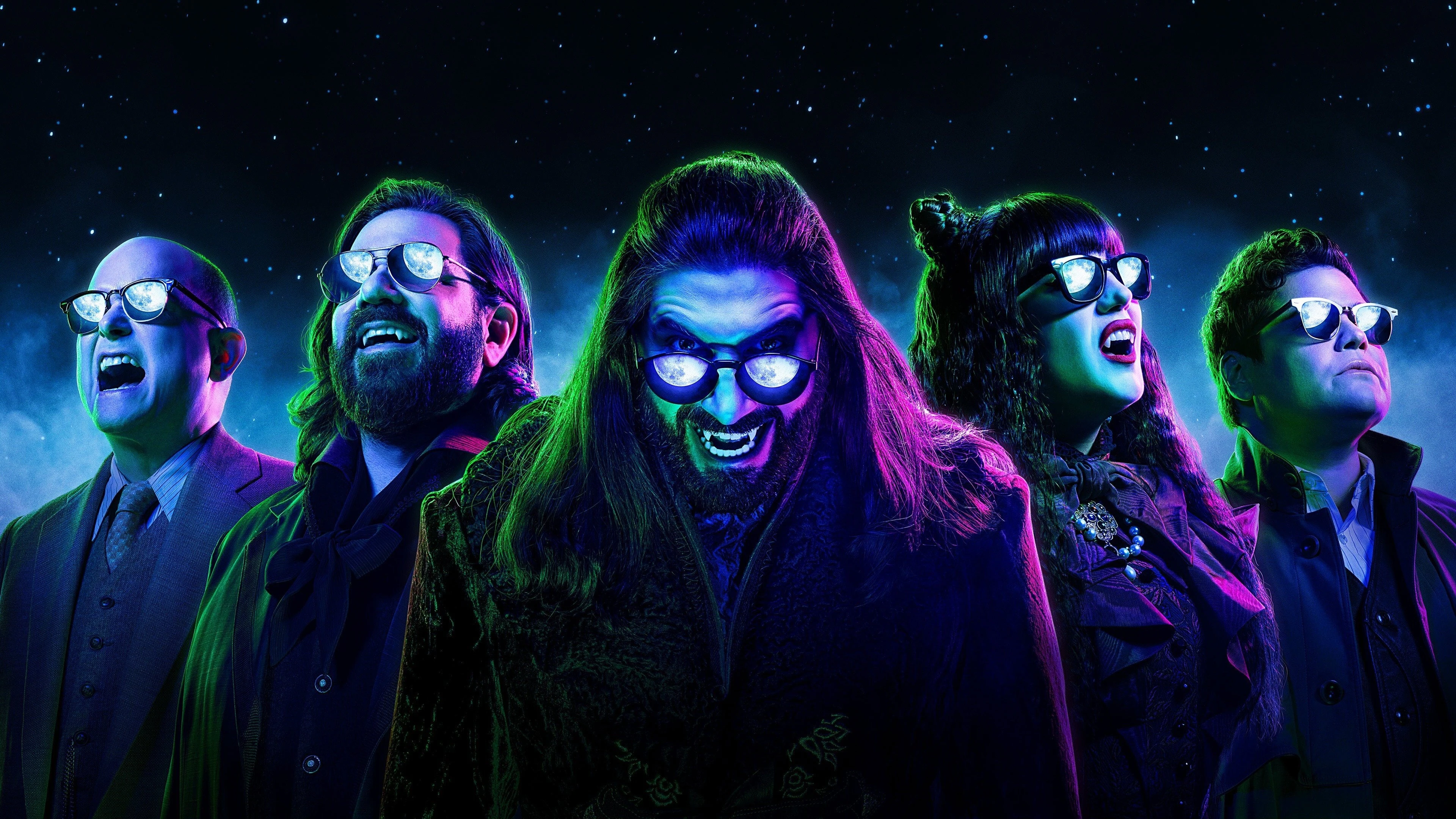 I had this show on my radar for years. Finally, last month, I came across three unrelated blog posts by unrelated people writing about how much they laughed with this show.
I took this as a sign.
Therefore, we decided to start it and managed to complete all the available seasons within a couple of months.
If you don't know what What we Do in the Shadows is, you have to imagine The Office but with vampires: a mockumentary about three misfit vampires living in Staten Island, an energy vampire and a familiar who hopes to become a vampire himself.
The blog posts were right. It was a really fun show with some pretty high points (but some low points too). However, I don't know why, but something stopped me from truly loving it. I like it. More than like by an order of magnitude. But love-love? Not yet.
Still, season 5 is coming relatively soon. So, let's see.
The Marvelous Mrs. Maisel
This month, after five seasons, The Marvelous Mrs. Maisel is over. It has been a show that I have constantly recommended for the past six years, to the extent that I may have tainted it in the eye of some people.
What I truly loved about the show was its almost theatrical scenes. They were beautifully photographed, with frantic beats and long, well-crafted, fast-paced dialogues that could fill the static scenes on their own. I am not an expert in cinema, so I miss much of the proper terminology to describe what I feel, but the point is that it was a show with a specific "color" and "taste." In a world saturated with so many new shows, standing out with so much character amidst the background noise is a marvelous achievement in itself.
The story hasn't always been spotless. To be honest, I didn't follow the meta, so I don't know if 5 was the planned number of seasons (maybe they were fewer, maybe more). But overall, the minor plot confusions were never a problem for my enjoyment.
The last season is significantly more bittersweet than the others. Much more than you expect from a comedy show. But in the end, the fifth season was the natural closing point of a beautiful series. I desired nothing less and nothing more.
Music
Another sub-average music month, with only 28 new albums and a mere 900 tracks. That was expected, as I tend to listen to little music when I am sad.
Nevertheless, I still have to recommend an album, didn't I? So, this month, I suggest Wintersaga by the Italian Power Metal band Wind Rose. Formed in 2009 in Pisa, Tuscany, the group makes a pretty classical Power Metal with a more original dwarf theme. This album features some catchy and distinctly dwarfy songs, such as my favorite, "Mine! Mine! Mine!"
The group is doing great by the power metal scene standards, and, if I am not mistaken, they are currently touring the United States as I write. So, a bit of patriotic pride is warranted. 😁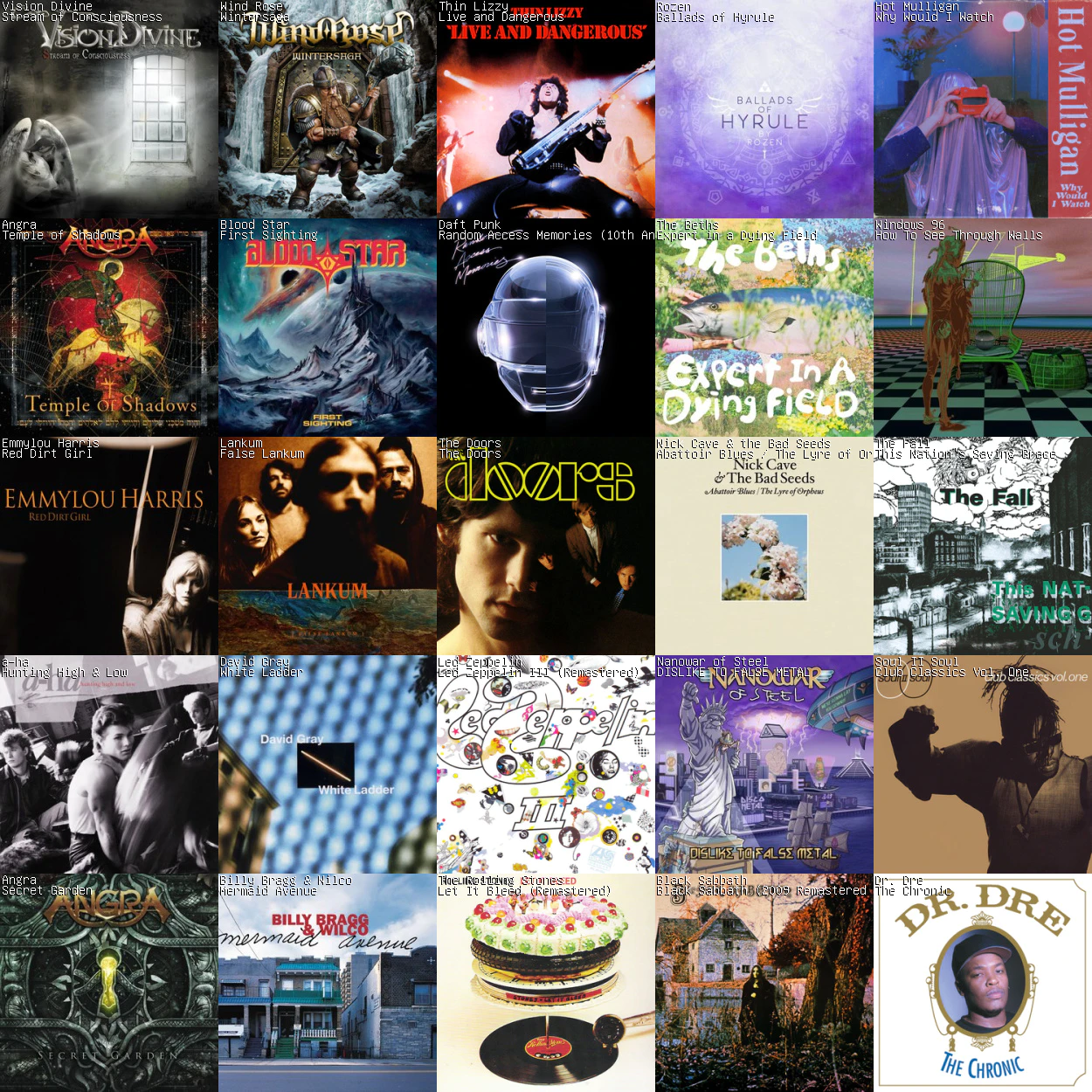 As usual, here is my wacky May playlist.
Gaming
Unless you lived on the rings of Saturn and didn't get any transmission from Earth, you are undoubtedly aware that The Legend of Zelda: Tears of the Kingdom has finally been released, and it swiftly became beloved by critics and players alike.
I approached this game with absolutely zero information and having utterly adored Breath of the Wild. I had high hopes for the game, but I expected something similar to an extended DLC of its predecessor.
Oh, boy, was I wrong.
The game surpassed my expectations by far. It is so good that it cannot be considered a DLC for Breath of the Wild; it makes Breath of the Wild feel like a tech demo for Tears of the Kingdom.
I am up for a good time.
Conclusion
Summer is upon us, and I already dread the sweaty, restless night it will bring. But June also signifies that we are approaching the halfway point of 2023. It is something that makes you think. Or, at least, it should. But in my apathetic state, the only reaction is an uncomfortable shrug.
I don't have grand plans for June. And why should I if they always go awry? It is better to wing it, follow the Dao, embrace wu wei, and hopefully scroll from myself this veil of fuck it all.
Until then, I'll just write more.
Other Interesting Things
📝 Why we shouldn't hold referendums. – In the past, I extensively wrote about voting systems and democracy paradoxes. This article summarizes a couple of such contradictions, namely the self-conflicting decision and the availability bias. So, even if I disagree with the overall message (referendums have their place in the democratic process), it serves as a good reminder that how we hold them is very important. And that our forefathers were truly wise in implementing checks and balances on the demos powers. And we should not forget that.